Disaster recovery outsourcing services tutorial for small businesses
Find out the pros and cons of DR outsourcing for SMBs and what these services typically offer in this tutorial.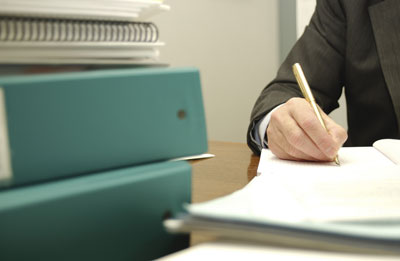 By Megan Kellett
Disaster recovery (DR) outsourcing services can assist many companies in their disaster recovery/business continuity (BC) efforts. These services can save companies time and money as well as store and protect data in an offsite location. But the pros and cons of DR outsourcing differ for small- to medium-sized businesses (SMBs).
In this tutorial, learn about the pros and cons of DR outsourcing for SMBs, what SMBs need to consider before outsourcing their DR and what these DR outsourcing services typically offer.
DISASTER RECOVERY OUTSOURCING TUTORIAL FOR SMBS TABLE OF CONTENTS

The benefits of disaster recovery outsourcing for SMBs


The cons of disaster recovery outsourcing for SMBs


DR outsourcing services for SMBs and what they offer


Steps to take before deciding on a DR outsourcing service


The benefits of disaster recovery outsourcing for SMBs
The biggest benefit of disaster recovery (DR) outsourcing services for any company is the assurance of business continuity if a disaster strikes. With outsourcing services, companies can choose to outsource some or all of their data to an offsite facility. In the event of a disaster, this stored data can be accessed and your business can still continue to function.
"A small business cannot survive a long time if something major happens," said Cem Kursunoglu, president of BayNode, an Information Technology consulting firm in the San Francisco Bay area. "They need to have access to their data quickly. So the main benefit of having a DR solution and having a hot site is that it can be turned on immediately following a disaster situation."
Furthermore, small businesses lose money quickly when their main servers and/or sites are down. "I think the basic reason [for outsourcing] is to protect your business from losing money when your primary location is out," said Ashish Nadkarni, principal consultant at GlassHouse Technologies.
Jay Vlavianos, director of production operations and IT at Ecast Inc., a digital media company, outsources part of his DR. He keeps his most profitable products close to his primary site, and also decides to spend more money on them because they earn a high revenue per hour. However, he chose to outsource his services that have a high service level, but low dollar value by using a combination of Amazon EC2 and Amazon S3.
"Because our company is small, we have to conserve the costs and still try to maintain a high service level," said Vlavianos. "Anywhere we could save where using versatile or on demand services decreases the monthly recurring cost or yearly operational cost. It just puts more money in the company's pockets."
DR outsourcing services also can provide a lower cost DR solution for small businesses that cannot afford to spend an extravagant amount of money on disaster recovery plans.

The cons of disaster recovery outsourcing for SMBs
For small businesses, finding the correct balance of outsourcing and in-house DR can be a challenge if they don't do enough research or can't figure out exactly how much money they should put in these services.
"SMBs can't afford to go to the high tier providers; they have to look at mid tier or commodity tier providers that can provide services that aren't as robust as the top tier," said Nadkarni. "The SMB then has to think intelligently so that they can still afford [outsourcing] services and make the most out of them. A lot depends on how much money they can spend and what they make out of the situation." According to Nadkarni, this process isn't as difficult for large enterprises because they know they can go to the top tier providers and spend a large amount of money on DR services.
Another con that small businesses may run into with outsourcing their disaster recovery is less control over their environment. "With virtualized environments, it can be troublesome to try to make [DR outsourcing services] work in a cookie-cutter approach -- that sometimes doesn't fit for everybody else," said Vlavianos.
Paul Kirvan, independent disaster recovery and business continuity expert added that when SMBs outsource their DR, they may not be able to secure a suitable service level agreement (SLA), their vendor may not have the resources needed to support data requirements and they often lack necessary expertise.

DR outsourcing services for SMBs and what they offer
SMBs have several types of outsourcing services to choose from. They include the following:
Managed services
Application hosting services, such as hosted email services and virtualization services
According to Kirvan, "managed DR services will protect data and critical information." They do this with offsite tape rotation and storage, storage of critical documentation, the use of hot and cold sites, voice communication services, real-time data backup (mirroring) and data retrieval in the event of a disaster or emergency.
Kirvan also added that some vendors may include disaster recovery planning in their services for small businesses. However, "it's more likely they will include a basic risk assessment and/or business impact analysis to determine data requirements, backup and recovery requirements, recovery time objectives (RTOs) and recovery point objectives (RPOs)," said Kirvan. Essentially, vendors offer an array of services. SMBs will have to shop around to find the disaster recovery service that best fits what they're looking for in their data storage environments.
The most common vendors that offer DR outsourcing for SMBs include Amazon S3, EMC Corp., Hewlett Packard (HP) Co., IBM Corp., Iron Mountain, Rackspace and SunGuard Availability Services. Smaller firms and vendors also offer a variety of data backup and disaster recovery solutions for small businesses.
Just as the types of services these vendors offer varies, so do their prices. Disaster recovery outsourcing services can cost a few hundred dollars per month to a few thousand dollars depending on your individual needs.

Steps to take before deciding on a DR outsourcing service
Before settling down on one vendor or service, SMBs should thoroughly research the options available to them. According to Kursunoglu, it's important "to work with a trustworthy vendor. There are many out there that do different things. Customers need to see a live example before they commit to an agreement."
Vlavianos agreed that research and planning should not be overlooked when SMBs choose a disaster recovery outsourcing service.
"With some providers, it's important to do your research so that you know how to implement the service," said Vlavianos. "Because otherwise you may find a contract and find that you have to spend a lot of money and development time to make that solution work for your business."
SMBs should also justify their costs before investing in a DR outsourcing service. Make sure your costs even out in the end, and that you're getting the most for your money. Vlavianos for example utilized his DR outsourcing options by choosing to outsource only part of his data that he knows he can keep inactive. He keeps that data at his secondary site and only uses it for disaster recovery. "We're paying one very low monthly fee to have terabytes of data there," said Vlavianos. "We have over 3 TB at Amazon S3, and we're only paying $150 a month for the service."
Lastly, as with any aspect of a disaster recovery plan, SMBs need to remember to test and check their DR services periodically. "You don't have to have an all or nothing environment, but you certainly need to test," enforced Nadkarni.

The key to efficient and effective outsourcing for SMBs is creativity
Overall, disaster recovery outsourcing for SMBs can be a low cost solution as well as an added business continuity assurance. "There are plenty of options and plenty of cost-effective options for SMBs," said Nadkarni. "People say [outsourcing] can cost a million dollars, but you can be creative and implement it into the budget you've carved out for it."