Disaster recovery and business continuity podcasts
Listen to the latest podcasts on disaster recovery and business continuity trends and issues in data storage environments.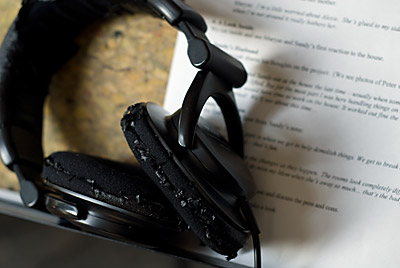 Keeping your organization safe from disasters, whether they may be natural, local, remote, or security disasters, can be a difficult and daunting task for any storage administrator or disaster recovery (DR) team.
Listen to our disaster recovery podcasts to learn about the latest disaster recovery, business continuity and security issues for organizations. Whether you have a data security concern, are worried about the H1N1 flu and pandemics, or anything else related to disaster recovery issues, we have the answers here.
Disaster recovery and business continuity podcasts:


Best practices to help avoid and recover from security disasters


DataCore Software debuts Advanced Site Recovery for physical and virtual disaster recovery


Continuous data protection (CDP) on the rise in data backup and recovery products


How to prepare and plan for a pandemic disaster

BEST PRACTICES TO HELP AVOID AND RECOVERY FROM SECURITY DISASTERS
Disasters can strike any companies of any size, and as the amount of data stored in companies consistently increases, some may find it more difficult it to keep it secure. Valuable company information and data is at risk if passwords are stolen, systems are hacked into, or if information lands into the wrong hands.
Learn how to recover from data security disasters in this podcast.

DATACORE SOFTWARE DEBUTS ADVANCED SITE RECOVERY FOR PHYSICAL AND VIRTUAL DISASTER RECOVERY
DataCore Software Corp. recently introduced a new product, Advanced Site Recovery (ASR), that allows organizations without a secondary data center devoted to disaster recovery (DR) to fail over physical and virtual servers to multiple remote or branch offices (ROBOs) in a disaster.
Beth Pariseau, senior news writer for SearchStorage.com, and Rick Villars, vice president of storage systems and executive strategies at IDC, answer questions about Advanced Site Recovery in this podcast.

CONTINUOUS DATA PROTECTION (CDP) ON THE RISE IN DATA BACKUP AND RECOVERY PRODUCTS
Continuous data protection (CDP) has recently gained popularity in the backup world. With CDP software, data is continuously backed up as changes are made, which allows users to restore data to any point in time.. In the past, CDP never really made a large impact on data backup and recovery products, but this year, it seems to be on the rise.
Learn about recent CDP trends with Rick Walsworth, EMC's director of product marketing for cross-platform replication solutions, and Curtis Preston, executive editor at TechTarget and backup expert, in this podcast.

HOW TO PLAN AND PREPARE FOR A PANDEMIC DISASTER
The H1N1 flu is spreading rapidly around the country. With more and more people getting sick or at risk of getting sick with the flu, many companies are trying to figure out how to put together an effective pandemic plan to protect their company from a pandemic disaster.
Paul Kirvan, an independent consultant, author and educator in business continuity management, discusses important steps a company must take in order to prepare, plan and recover from a pandemic disaster in this podcast.