carloscastilla - Fotolia
ATAdata launches into cloud disaster recovery market
ATAguard protects and recovers servers and applications using AWS. The product targets the enterprise and midmarket, with additional cloud platform support expected.
ATAdata has taken a run at a progressively crowded disaster-recovery-as-a-service market with a product that integrates...
Continue Reading This Article
Enjoy this article as well as all of our content, including E-Guides, news, tips and more.
with the vendor's management and migration platform.
ATAdata ATAguard, which launched in June with support for Amazon Web Services (AWS), enables organizations to fail back to any physical, virtual or cloud location, not just the original server.
Customers manage ATAguard through the central console of ATAsphere, the company's flagship automation platform for managing, mapping and migrating enterprise workloads across hybrid or multiple clouds.
The new product enables protection and recovery of servers and applications across standard IP connections using the AWS platform. It uses replication technology to work on all physical, virtual and cloud machines across Windows and Linux, with enterprise applications including SAP, Oracle and Microsoft SQL. Near real-time replication helps deliver minimal recovery point objectives, while the automated failover leads to low recovery time objectives, according to the vendor.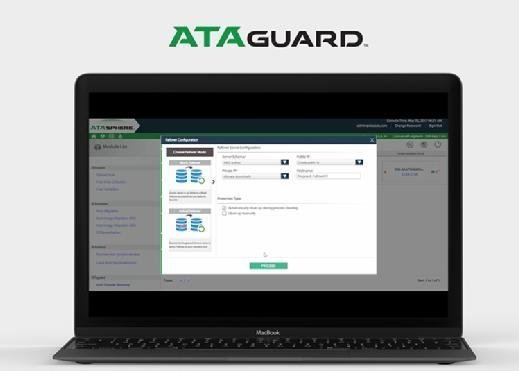 More clouds ahead
ATAdata CEO Charles Wright said the vendor's roadmap includes support for the Google cloud. ATAdata focuses on platforms without native disaster recovery (DR), so Microsoft Azure is lower on the list, Wright added.
Initially, ATAdata is aiming the product at the enterprise and midmarket.
Clients often asked the company if it offered DR, said Ian Easton, chief commercial officer at ATAdata.
"We felt like it was the natural progression of our product set," Easton said.
A lot of the technology featured in ATAguard has been in previous ATAdata products and orchestrated in a new way to facilitate DR, said Wright, who is also the company's founder and CTO.
Easton counted Zerto and CloudEndure among his company's biggest competition because of their AWS capability. He also cited Boomerang and Unitrends as competitors, though they have fewer similar use cases.
Testing -- a crucial but often ignored part of the DR process -- is easy to deploy, Wright said. Administrators can test a failover at any time into a sandbox environment, logging on to the test systems and confirming accessibility to critical applications and data while the production systems are protected.
ATAdata, based in Peachtree Corners, Ga., is a competency partner with AWS for other products, and Easton said the goal is to get ATAguard in the competency program for DR.
When ATAdata launched in 2014, most enterprises were less willing to use the cloud than they are now, Easton said. Still, disaster recovery as a service (DRaaS) is focused more on SMBs.
ATAdata stands out in the diversity of its platforms, "aiming to be literally 'Anything to Anything,'" IT analyst and consultant Alastair Cooke wrote in an email.
"ATAguard needs to deliver on the 'ATA' part," and continue adding cloud platform support, Cooke said.
ATAguard costs $100 per month, per protected server.