Share this item with your network:
Managing and protecting all enterprise data

vaso - Fotolia
Disaster recovery tools: What most DR pros want
Organizations don't have nearly as much confidence in their DR plans as you might think, and -- for many -- disaster recovery plan testing doesn't happen nearly as often as it should.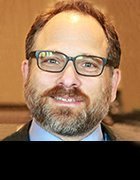 By
The number and types of threats than can lead to a disaster are higher than ever. It doesn't matter if the threat is natural or man-made, or whether it comes from internal or external forces. What matters is that you have a disaster recovery plan in place and are confident in that plan and the disaster recover tools that are a part of it. Surprisingly, enterprises aren't nearly as confident in their DR plans as you'd think.
TechTarget Research showed only 22% of businesses had high confidence in their DR plan in the event of an emergency. Another 48% checked off moderately confident, while a significant percentage have low (24%) or no (6%) confidence in their DR plans. Having a disaster recovery plan in place isn't going to offer much comfort if you aren't sure it's going to get business operations up and running as soon as possible after a major disruption.
One way to boost confidence in your plan is to test it regularly. Forty-four percent do the bare minimum, testing their DR plans, including disaster recovery tools, once a year. Another 22% never test their plans at all. No wonder so many respondents have little or no confidence in their DR plans. Fortunately, the remainder put their DR plans through their paces at least two or more times a year.
Applications and servers
About a quarter of those surveyed, 23%, have all their applications covered by their DR plan, while another 30% have some applications -- including mission-critical ones -- safeguarded. A significant plurality, 45%, only protects mission-critical applications.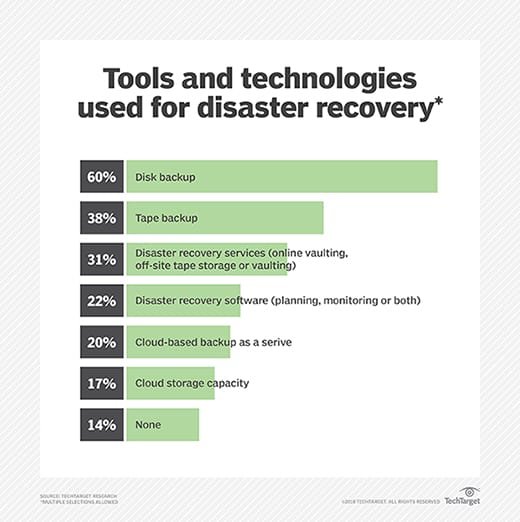 A good number of respondents have an eye on improving application coverage, however. The percentage intending to cover all applications moving forward jumps significantly to 42%. At the same time, those planning to address only some applications dropped by 10 percentage points to 20% and those expecting to cover only mission-critical applications fell by eight points to 37%.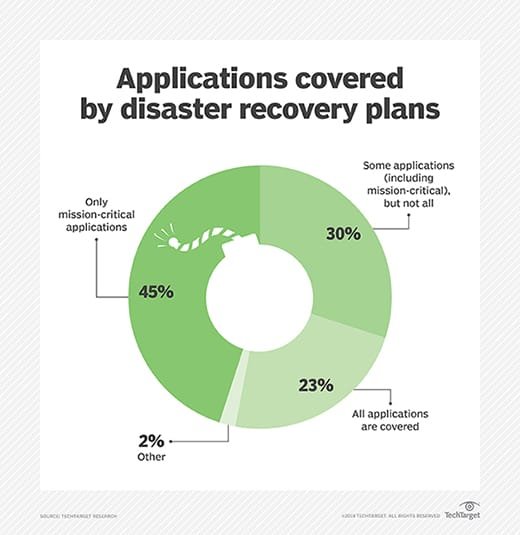 Nearly half of all respondents reported having a DR plan in place for one to nine physical servers. Thirty-two percent, meanwhile, addressed 10 to 99 physical servers with their DR plan, while 10% safeguarded 100 to 499, 4% from 500 to 999, 3% from 1,000 to 4,999, and 2% with 5,000 or more.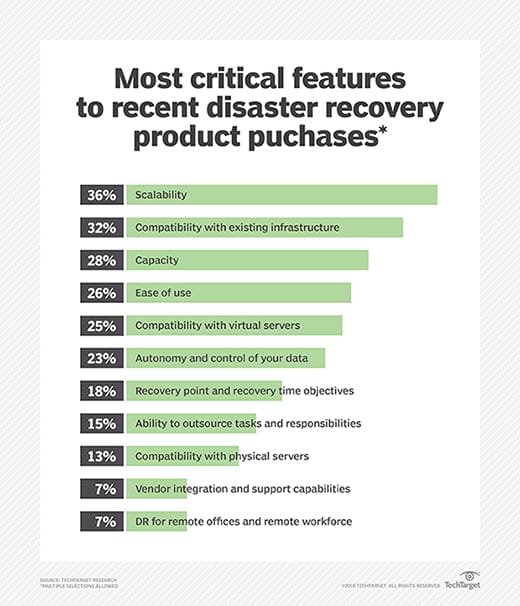 The number of virtual servers safeguarded follows a similar trajectory to physical servers, but with fewer virtual servers covered by DR plans at the low end and more in the middle of the pack. So you've got 40% reporting one to nine virtual servers addressed by their DR plan, 31% from 10 to 99, 18% from 100 to 499 and 6% from 500 to 999. The percentages for the remaining two virtual server ranges are the same as their physical server counterparts.
Disaster recovery tools
Sixty percent reported having disk backup and 38% tape backup in place as disaster recovery tools that are part of their DR plan. Disaster recovery services -- online vaulting, off-site tape storage or vaulting -- made the cut for 31% and disaster recovery software -- planning , monitoring or both -- was chosen by 22%. Twenty percent use cloud-based backup as a service and 17% include cloud storage capacity among their disaster recovery tools. Close to 30% of those who recently purchased cloud storage capacity also subscribed to disaster recovery as a service for restoring operations to off-site virtual server and storage facilities in case of a significant IT disruption of business processes.
The top five features critical to disaster recovery tools and product purchases include scalability (36%), compatibility with existing backup and storage infrastructure (32%), capacity (28%), ease of use (26%) and compatibility with virtual servers (25%). The ability to have control over data (23%), recovery point objective and recovery time objective (18%), ability to outsource tasks and responsibilities (15%) and compatibility with physical servers (18%) were also important.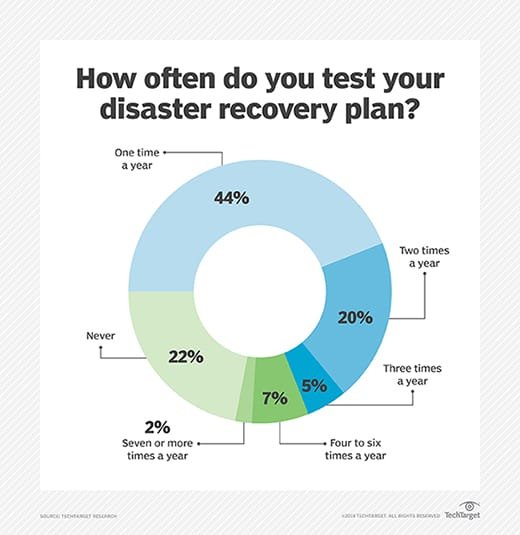 Although organizations will need to quickly recover an average of 273 TB of data should disaster strike, 40% require less than 10 TB. Another 25% require the recovery of 10 TB to 49 TB of data, 12% require from 50 TB to 99 TB and 8% require from 100 TB to 199 TB. While relatively low in number, the remaining data ranges had a significant effect on the overall average. So 4% of respondents reported 200 TB to 299 TB of data and 3% from 300 TB to 499 TB, followed by 2% apiece for 500 TB to 749 TB, 750 TB to 999 TB, 1 petabyte to 9 PB and 10 PB or more.
Dig Deeper on Disaster recovery planning - management