Share this item with your network:
Managing and protecting all enterprise data

filograph - Fotolia
Evaluate
Weigh the pros and cons of technologies, products and projects you are considering.
Cloud-based disaster recovery service grabs spotlight
Cloud-based disaster recovery has emerged as an affordable, flexible method for providing application availability following a disaster event.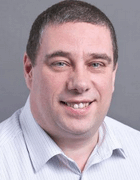 By
In the modern IT world, data protection is an essential requirement for delivering business continuity in an IT disaster. Data is the lifeblood of all enterprises and a valuable asset that requires having efficient processes in place to ensure the business can access critical systems in a timely fashion. The cost of downtime can be thousands of dollars per hour depending on the type and size of the organization.
Disaster recovery (DR) was once seen as an "all-or-nothing" scenario -- the button was pressed because the company had experienced a major disaster in its IT services that were deployed on a monolithic infrastructure such as the mainframe. The traditional DR model was based on tape backup, with secondary backup tapes stored offsite. This model can incur significant downtime, as tapes must be retrieved before data and applications can be restored. Organizations that required faster restore times replicated data to in their own secondary facilities, or used shared services offered by DR specialists that provided on-demand recovery capabilities. However, these models were very expensive.
The Internet, virtualization and the evolution of public clouds has provided a much more practical opportunity for businesses of all sizes to implement a BC/DR plan without heavily investing in additional data center space. Operations can be moved to the cloud "on demand" as required, via a cloud-based disaster recovery service, either in a controlled fashion or as part of an unplanned emergency. As such, it is more appropriate to talk about business continuity as the process of ensuring IT services are continuously available, with disaster recovery being the process of migrating services to a secondary location.
Dig Deeper on Disaster recovery services - outsourcing