 BACKGROUND IMAGE: iSTOCK/GETTY IMAGES
Recovering from ransomware: Defend your data with best practices
Editor's note
The first step in recovering from ransomware is probably along the lines of "don't get attacked by ransomware," but as time goes by, that seems to become less of a possibility. The ransomware threat isn't going away and is actually evolving. Frankly, the best strategy for recovery might be to prepare for the worst.
According to the 2018 Verizon Data Breach Investigations Report, ransomware is the most prevalent form of malware attack, up from its spot at No. 22 in 2014 and No. 5 just last year. This rapid ascent up the ranks shouldn't come as a surprise to anyone keeping up with data protection news, but that doesn't make it any less alarming. Ransomware can be a costly disaster to recover from, even if you don't pay the ransom. In fact, the first rule of ransomware recovery should actually be "don't pay the ransom." There's no honor among data thieves, and payment does not guarantee the release of your data.
So, what is there to do? Plan ahead, for starters. As ransomware evolves, a simple backup plan won't cut it anymore, and you have to keep recovery in mind early on. Whether your data storage of choice is cloud, tape, disk or flash, you need to have a recovery plan catered to ransomware in particular. Unlike natural disasters, ransomware attacks can strike any organization in any region, and the results can be disastrous.
Your priorities when recovering from ransomware will likely differ based on your organization's needs. In many cases, it's not just a matter of getting your data back, but complying with data protection regulations or agreements. Whether your priority is business continuity (BC), compliance or simply getting your data back as quickly and cheaply as possible, this guide should help you gauge the threat ransomware poses for you and understand how prepared you are. Don't forget to stick around until the end, where you can test what you've learned with our ransomware recovery quiz.
1

Recovery tools and methods

Recovering from ransomware is no easy process, but there are a number of tools on the market that can provide some assistance. It's not enough to simply back up data; a full backup and recovery strategy is vital to dealing with a ransomware threat.
2

Plans and best practices

A lot goes into the ransomware recovery process, and needs vary by organization. An SMB won't have the same needs or resources as an enterprise, and recovery compliance requirements may differ by industry. Delve into our tips and best practices on recovering from ransomware.

Download this free guide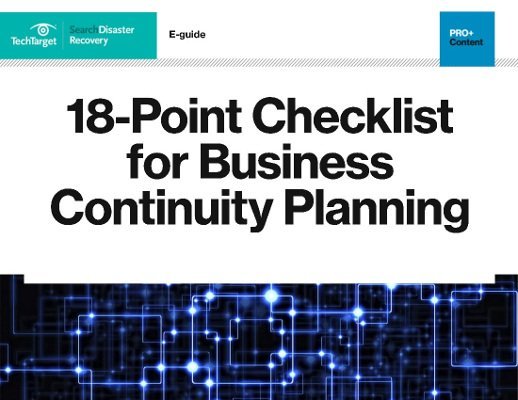 Download: Complete your actionable BC/DR plan in 11 steps
Download your checklist for completing an actionable business continuity (BC) plan—with this all-in-one, ready-to download PDF containing 7 BC planning mistakes to avoid and 11 steps to ensure sure-fire continuity.
3

Boost your ransomware vocabulary

Did some of the technologies or concepts in this guide sound unfamiliar? Interested in learning more about the complex world of ransomware? Check out these ransomware-related terms to get a refresher.
4

Test your knowledge

You've read the guide and browsed the glossary. Think you know all there is to know about ransomware recovery? Take our quiz to find out.