Definition
emergency communications plan (EC plan)
An emergency communications plan (EC plan) is a document that provides guidelines, contact information and procedures for how information should be shared during all phases of an unexpected occurrence that requires immediate action.

Download this free guide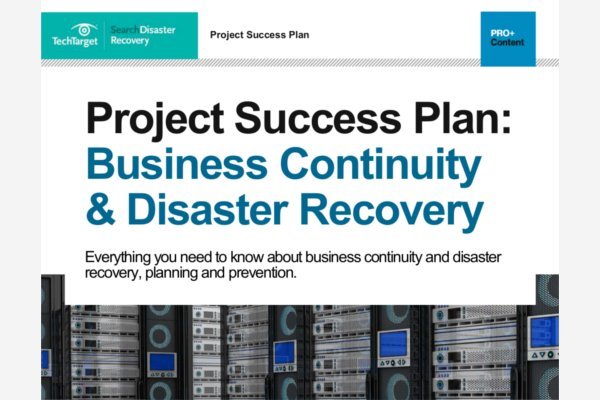 Access this all-encompassing 82-page guide to DR/BC strategies
Discover the top considerations you need to know when developing a business continuity and disaster recovery plan, learn about the top DR products on the market today, get tips on how to budget and prepare staff for various DR/BC exercises and much more.
A strong EC plan provides step-by-step instructions for how to deal with a crisis. The plan identifies important people and their backups, explains how information should be communicated and documents what procedures will be enacted to track and share company and individual employee status. The plan should document instructions for staying in place or evacuating the building. Should evacuation be necessary, the plan should also include meeting points outside the building for employees to assemble and specify how status updates will be delivered to both employees and interested third parties. In the event of an emergency, an EC plan must be able to launch quickly, brief senior management as soon as possible, communicate information to all interested stakeholders and anticipate the need for changing communication channels as events develop.
The plan should address ways both electronic and non-electronic communication channels can be used to disseminate information. This includes announcements over a building paging system, automated text message or email alerts and pre-recorded robocalls. Should electronic communication channels be available, social media and the organization's website can also be used to communicate emergency information. Although automated emergency notification systems can enhance the EC plan, a traditional landline call tree should also be part of the plan in case Internet or cellular service is disrupted.
An effective EC plan should have the support of management and address a variety of emergencies, ranging from sudden severe weather to bomb threats to an active shooter in the building. Organizations should regularly test, review and update the plan as needed, making sure everyone can perform their roles and responsibilities correctly.
See also: National Emergency Communications Plan
Continue Reading About emergency communications plan (EC plan)
Dig Deeper on Disaster recovery planning - management