Q
Mitigating VoIP vulnerability
Independent disaster recovery expert Paul Kirvan outlines common VoIP vulnerabilities and offers advice on how to mitigate them in this Expert Answer.
What are some commonly overlooked vulnerabilities in VoIP systems?
Continue Reading This Article
Enjoy this article as well as all of our content, including E-Guides, news, tips and more.
The following table lists examples of frequent VoIP system vulnerabilities, with recommended actions to address them.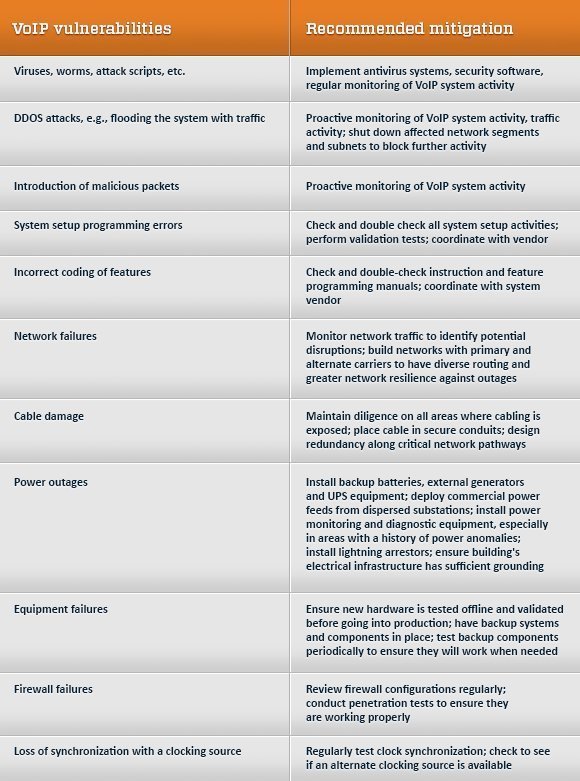 When it comes to disaster preparedness, incident response is just one aspect of an incident management plan that should cover training, funding and ... Continue Reading
Business continuity and disaster recovery compliance is a valuable asset and may require a deeper understanding of modern standards and changes your ... Continue Reading
With ISO/TS 22330, the International Organization for Standardization covers the issues related to the people involved in BC/DR incident response. Continue Reading
Have a question for an expert?
Please add a title for your question
Get answers from a TechTarget expert on whatever's puzzling you.