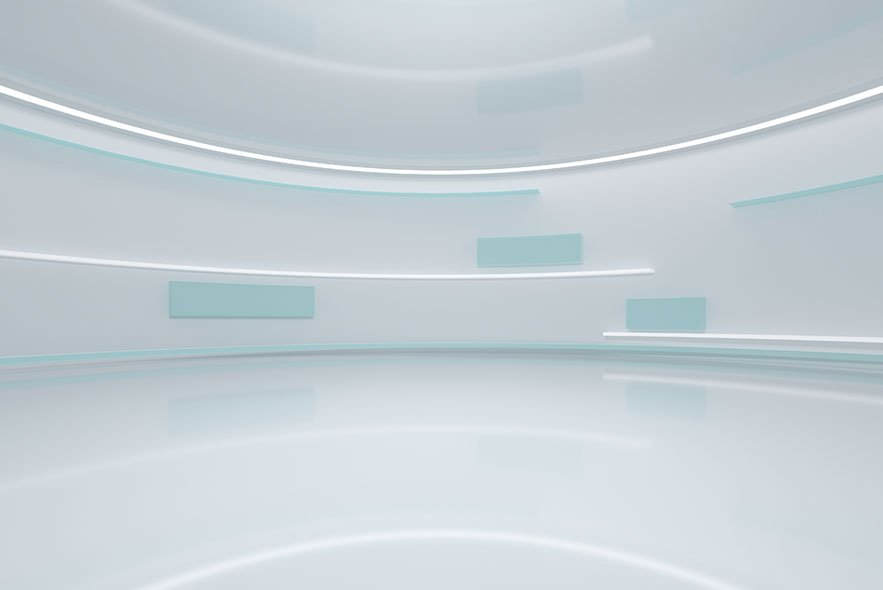 Evaluate
Weigh the pros and cons of technologies, products and projects you are considering.
Guide to business continuity planning during coronavirus
This guide offers information on the effect of the coronavirus on enterprises and the need for pandemic and business continuity planning to keep businesses safe and in operation.
As the coronavirus continues to spread and the World Health Organization labels the COVID-19 outbreak a pandemic, companies need to evaluate their ability to conduct business as usual during this time. Properly assessing this requires revisiting business continuity and disaster recovery plans, as well as specific pandemic plans. This effort will help organizations determine if they can support a greater number of remote workers, gain visibility into their supply chain resilience and gauge the short- and long-term effects of a pandemic on the tech industry. Throughout this guide are links that will help you learn more about preparing for and responding to business continuity planning challenges, such as the coronavirus and other global pandemics.
Why coronavirus is a threat to business
Coronavirus is a family of viruses that has common signs of infection, including respiratory symptoms, fever, cough, shortness of breath and other breathing difficulties. In more severe cases, according to the World Health Organization, "infection can cause pneumonia, severe acute respiratory syndrome, kidney failure and even death."
As of March 31, more than 788,500 cases of COVID-19 were confirmed globally, along with more than 37,800 deaths. Use this tool to track global cases of the virus in real time and find the latest statistics from Johns Hopkins University's Center for Systems Science and Engineering.
As organizations embark on or revisit their response to pandemics generally and to the coronavirus specifically, Gartner said they should plan for 25% absenteeism, an estimate based on the fallout from other viruses, such as the ones that cause SARS (severe acute respiratory syndrome) and avian influenza.
Businesses should be prepared for disruption to worker productivity, supply chains, travel, product availability, corporate travel and more.
Business continuity and pandemic plans
The last pandemic that threatened businesses in this way was H1N1, or swine flu, which happened a decade ago. Ideally, businesses have been keeping their pandemic plans up to date, testing for business continuity problems. Much has changed since then in how businesses operate, including the rise of remote working, the increased use of software as a service and other cloud-based applications, and just-in-time manufacturing and lean production strategies in supply chains. Also, businesses today are more global in terms of workers, customers, vendors, partners and suppliers, making business continuity and pandemic plans far more complex to test and carry out.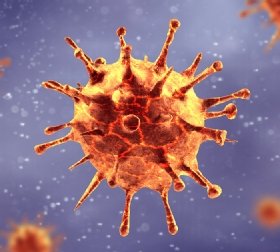 So where should organizations start as they try to get ahead of the coronavirus or prepare for the next pandemic? Organizations should create and execute on a workplace pandemic preparedness plan along with business continuity plans. To familiarize employees and emergency teams with the plan, businesses should conduct exercises annually, if not more frequently. Use this pandemic recovery plan template to get started.
Because companies are so dependent on providers across all aspects of their business, they should well understand and have tested providers' pandemic plans. For instance, if the provider's own workforce is affected, it's important to know how the it will maintain high availability of its application or respond to service issues. In many companies, line of business managers are the conduits to service providers; therefore, they must be coached on how to include them in pandemic plans. It's also important for organizations to centralize service-provider relationship information in case the managers themselves are unavailable.
One of the most important elements of pandemic planning, especially when assuming a high absenteeism rate, is to understand how employee skills complement one another. Conducting a skills inventory will illustrate which employees could back up others if they are affected by an illness.
Learn more about business continuity planning.
Scaling up remote working, virtual desktops and collaboration
One of the best defenses a business has for preventing the spread of disease in the workplace is to have a comprehensive remote work strategy that ensures all users can securely access the tools they need to work remotely. This includes access to business systems including HR, payroll, ERP and CRM; unified communications (UC) and collaboration tools; as well as email and file stores.
IT leaders across industries, including pharmaceutical and healthcare, are responding in real time to business and user requests regarding remote work. Read about the challenges of supporting work from home and the possible solutions.
Some companies may have generous work-from-home policies matched to network configurations with enough bandwidth and licenses, but most provision for VPN use by 10% to 20% of staff. They typically don't count on numbers like Gartner's suggested absenteeism rate of 25%. Therefore, a pandemic can easily overload the VPN and affect worker productivity.
Expert Paul Kirvan explained how to support a surge of remote workers during a disaster, including how to work with providers to have an emergency strategy in place.
IT needs to understand how user requests will differ in a home environment compared to supporting users in the office. For instance, IT likely will have to allot time to help users with basic tasks, such as setting up home computers and securely connecting to the network.
One way to easily support remote workers is the use of cloud-based desktop-as-a-service models. Workers can log into their virtual desktops from anywhere, potentially making supporting a remote workforce more efficient. Read how a California city put the technology to work during a natural disaster and how others expect it to be a productivity savior during the outbreak.
Remote workers will likely embrace remote work as the new normal, so companies would be wise to invest in UC, including collaboration tools and video conferencing, author Jon Arnold said.
According to Nemertes Research, 63% of enterprises are using or planning to use team collaboration applications in 2020, but only 23% do so companywide. In a pandemic, companies will need their employees across all lines of business to communicate and should have platforms or services to do so.
Licensing can cause trouble when businesses are trying to rapidly ramp up usage. Getting a little creative with how applications are used can save some of the licensing complexity and costs of expanding an organization's pools of licenses.
Some businesses already are turning to video conferencing to help fill in for face-to-face meetings. Vendors are responding to this increased need by extending the capabilities of their free offerings.
According to Irwin Lazar, the remote work experience is enhanced by video conferencing because it increases engagement among participants.
Employees must be properly trained ahead of a pandemic in how to use UC tools securely, including best practices for connecting to the network and cloud applications from their home networks. Otherwise, they could unknowingly put corporate data at risk. Likewise, IT should make sure business-critical applications are up to date and accessible from remote environments without suffering performance hits or introducing vulnerabilities.
Call centers also can use remote work technology to combat absenteeism challenges they're likely to face due to the coronavirus pandemic. TechTarget contributor Scott Sachs said allowing employees to work from home could keep workers healthy and your call center up and running.
For remote work to be successful, HR must proactively manage remote work procedures and communicate productivity expectations, being realistic that there might be a learning curve for some employees who are less familiar with remote work technology. Contributor Pam Baker offered five tips for HR leaders to successfully manage their organization's coronavirus response.
In another article, Baker explained that HR's response to the pandemic can affect how employees engage with work in a remote environment and how they collaborate with their coworkers.
Everything surrounding the coronavirus is changing rapidly, and it is imperative that employers and HR managers understand the vocabulary of this pandemic. Our glossary is an at-a-glance reference tool to help you stay up to speed with all of the relevant coronavirus terms.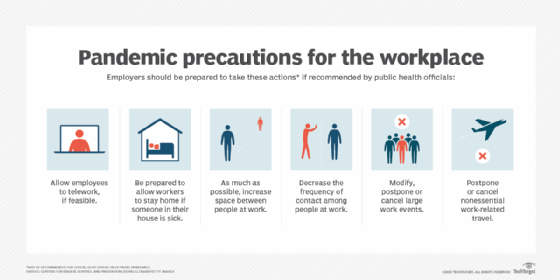 Supply chain risk
Pandemics wreak havoc on supply chains because they can force factory shutdowns, delay shipments and create workforce shortages.
In February, Apple announced that the outbreak was directly affecting its ability to build products and sell them to consumers in China. Several facilities where iPhone components are made were shut down, causing the company to issue the warning that "worldwide iPhone supply will be temporarily constrained." In mid-March, Dell also warned it was having trouble meeting delivery dates because of supplier shipment delays for essential components, such as processors and memory.
The outbreak also is forcing analyst firms to lower their projections for global shipments of 5G smartphones.
Experts warned that the impact of coronavirus on the global supply chain would worsen in the second quarter of 2020 and might lead to some companies going out of business.
The concentration of suppliers in a single geographic area creates risk for the supply chain during pandemics, as do just-in-time manufacturing and lean production strategies. For example, companies that migrated to just-in-time and lean approaches may not have the inventory on hand to avoid a disruption to product assembly or sales fulfillment.
To balance out these cost-reduction approaches and protect the business during pandemics, companies can implement an "early warning system" with supply chain risk assessment tools. The tools offer visibility across the entire pipeline and alert businesses to slowdowns, interruptions and other issues. This insight also can help businesses understand where they are most vulnerable so they can introduce redundancies, such as suppliers and distributors located in different parts of the world. These seven supply chain management best practices will help businesses operate during this pandemic and beyond.
The consumer goods supply chain is also struggling as coronavirus fears have caused a panic buying bullwhip effect, where a short-term bump in sales can create real problems further down the supply chain. For instance, if suppliers overproduce the raw ingredients for certain products -- such as hand sanitizer or toilet paper, which are currently in demand -- that could lead to a glut in supplies later. Supply chain managers will have to act in real time, adjusting algorithms as the crisis unfolds.
Targeted cyberattack threats
Pandemics, like other headline-making events, are enticing to cybercriminals, who take advantage of crises to infect systems, steal data and disrupt operations. Their best way in, oftentimes, is through users.
Kaspersky has detected coronavirus-specific threats, including malicious files disguised as PDF, MP4 and DOCX files with names suggesting that the attachment held useful information about the coronavirus. What users got instead were Trojans and worms that could destroy, block, modify, copy or exfiltrate personal data and interfere with systems.
Check Point Software Technologies is tracking a surge in domains related to the coronavirus, including those that are likely to be malicious. Government and healthcare organizations are concerned that disruption from ransomware attacks could have devastating effects. In March, the Champaign-Urbana (Ill.) Public Health District's website was taken down by a ransomware attack, which impeded the public's ability to get updates and information on the coronavirus response efforts.
Security expert Ashwin Krishnan offered four tips to help protect businesses from security threats while supporting work-from-home strategies, including how to enforce remote employee security and privacy best practices.
During a pandemic, organizations need their cybersecurity teams to be on their A game to protect the organization from threats and to alert users about phishing, ransomware and other malicious attacks targeting them and the business.
Companies need a plan for how to handle cybersecurity if members of the cybersecurity team are absent due to illness. Read these tips for updating your pandemic response plan to include cybersecurity management activities.
Tech earnings and sales impact
Not surprisingly, the tech industry is feeling the pain of the coronavirus. As previously mentioned, Apple revised its earnings results, and Dell Technologies and Nutanix flagged their Q1 revenue estimates. With so many vendors having offices, suppliers, production facilities and partners in the affected areas, more fallout is expected.
In addition to supply chain woes, IT product shortages could be next. For instance, NetApp notified partners and customers about potential impact on its supply chain operations.
Cisco said its attention is focused on whether demand will be affected by the coronavirus as customers remain cautious.
Industry events canceled and business travel halted
The list of industry events canceled due to fears of spreading the coronavirus further continues to grow. Mobile World Congress, Facebook's F8 developers conference and Adobe's Summit Conference all were canceled over the past few weeks, with more announcements happening daily.
At the same time, companies, including Amazon and Salesforce, are restricting employee business travel.
While it's unclear how long the coronavirus outbreak will last, pandemic plans are essential for organizations to develop and test in tandem with business continuity and disaster recovery plans.
Effect on tech industry and healthcare workforce
As tech companies, including social media platform providers, send workers home, they are boosting their use of automated tools to complete certain tasks. For instance, YouTube and Twitter ramped up automated content curation to decrease the need for employees to review all content. Companies that are relying more heavily on automated content curation advised users that they may see more content accidentally removed than normal.
In healthcare, the use of telehealth services is on the rise to protect patients and free up providers. New York Governor Andrew Cuomo encouraged the state's residents to use telehealth services before trying to be seen by a provider in person. In response to increased usage, telehealth platform providers are paying close attention to their infrastructure to ensure they can handle the spike.
Dig Deeper on Disaster recovery planning - management