Survey Says: What data do you replicate?
What data do you replicate?
Looking for something else?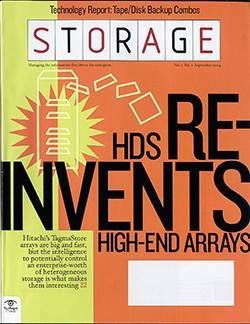 Download
The world's largest companies mirror their data prolifically, says TheInfoPro, which this spring interviewed 80 Fortune 1000 companies on their remote replication and data mirroring habits. Mission-critical database applications are the applications that get mirrored most frequently, but it doesn't stop there--companies mirror "anything that supports revenue," says one survey taker.
TheInfoPro also found that in this sector, almost a third of respondents spend more than $1 million on remote replication, and that volumes of replicated data are growing--37% of respondents plan to mirror over 10TB of data. Furthermore, data is mirrored far away: Sixty percent say their remote sites are more than 200 miles away from the primary data center.
What applications do you need to mirror remotely?
Dig Deeper on Disaster recovery storage
PRO+
Content
Find more PRO+ content and other member only offers, here.