Snapshot: Users bank on bare-metal restore
Users bank on bare-metal restore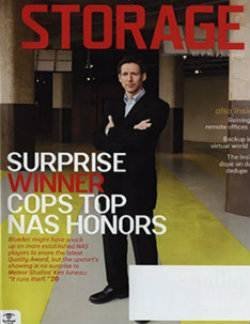 Download
Storage readers are warming up to bare-metal restores (BMRs)--rebuilding a server from scratch after a catastrophic...
Continue Reading This Article
Enjoy this article as well as all of our content, including E-Guides, news, tips and more.
By submitting your personal information, you agree that TechTarget and its partners may contact you regarding relevant content, products and special offers.
You also agree that your personal information may be transferred and processed in the United States, and that you have read and agree to the Terms of Use and the Privacy Policy.
failure--compared to 18 months ago. Today, 56% of respondents make bare-metal images of some or all of their servers, up 10 percentage points from January 2006. The increase may be due in part to deeper integration of BMR and data protection; fewer respondents are using standalone BMR or tools included with virtual server management software, while more are using the BMR features that come with their backup and/or replication software. Still, of the 44% who aren't doing BMRs, 62% aren't considering it for the future. And the reasons for their reluctance are compelling. Primarily, respondents find that the difficulties of BMR on Windows systems persist and that the overall process is still too time-consuming. Other reasons cited by respondents include cost and difficulties in getting management approval.
--Trina MacDonald
Dig Deeper on Disaster recovery storage
PRO+
Content
Find more PRO+ content and other member only offers, here.