SEC: No Hard and Fast Distance Minimums
SEC doesn't define distance minimums
Looking for something else?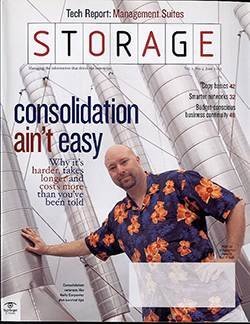 Download
Last summer's report from the Securities and Exchange Commission, "Interagency Concept Release: Draft Interagency White Paper on Sound Practices to Strengthen the Resilience of the U. S. Financial System," caused somewhat of an uproar among IT types in the financial sector. One of the many bones of contention was the issue of a minimum distance requirement between primary and backup sites.
In the report, the SEC asked whether it should establish a minimum distance requirement of 200 to 300 miles between primary and backup sites.
The 200 to 300 mile figure still gets thrown around a bit but in truth, the SEC's final version of this paper, issued in April, says that it "does not believe it is necessary or appropriate to prescribe specific mileage requirements for geographically dispersed backup sites." It does say that they should be "as far away from the backup site as necessary to avoid being subject to the same set of risks as the primary location." That is, the sites can't share infrastructure like telecommunications and water.
The final paper also puts forth recovery time objectives, especially for core clearing and settlement organizations, with an overall goal of "achieving recovery and resumption within two hours after an event."
Dig Deeper on Disaster recovery planning - management
PRO+
Content
Find more PRO+ content and other member only offers, here.