A pandemic plan is a documented strategy for business continuity in the event of a widespread outbreak of a dangerous infectious disease.
Access this all-encompassing 82-page guide to DR/BC strategies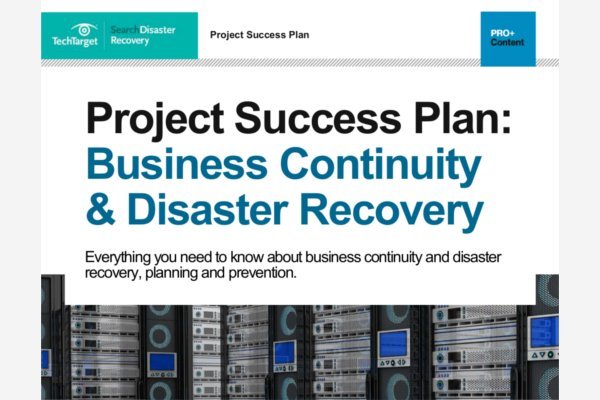 Discover the top considerations you need to know when developing a business continuity and disaster recovery plan, learn about the top DR products on the market today, get tips on how to budget and prepare staff for various DR/BC exercises and much more.
By submitting your email address, you agree to receive emails regarding relevant topic offers from TechTarget and its partners. You can withdraw your consent at any time. Contact TechTarget at 275 Grove Street, Newton, MA.
You also agree that your personal information may be transferred and processed in the United States, and that you have read and agree to the Terms of Use and the Privacy Policy.

A pandemic plan should lay out how a business will continue to provide essential services through a sustained period with significant employee absenteeism. The plan should also specify measures for "non-pharmaceutical intervention," which means, essentially, how the business will minimize the risk of contagion among employees.
See also: pandemic planning
Learn More About IT
Download a free guide to using a pandemic recovery plan template
Easy ways for SMBs to improve their disaster recovery and pandemic plans.
Podcast: How to prepare and plan for a pandemic disaster.
The H1N1 pandemic: Resources for disaster recovery and business continuity pros.
The swine flu outbreak: Business continuity and disaster recovery planning for a pandemic.
Dig Deeper on Disaster Recovery Planning-Management
PRO+
Content
Find more PRO+ content and other member only offers, here.