Definition
mass notification system
A mass notification system is a platform that sends one-way messages to inform employees and the public of an emergency. Organizations best served by a mass notification system include fire and police departments; emergency management organizations; federal, state and local governments; cities and communities; building owners and building management companies; and businesses that can justify its need and investment. Such systems can improve the safety and security of an organization by providing alerts and real-time instruction during a crisis.

Download this free guide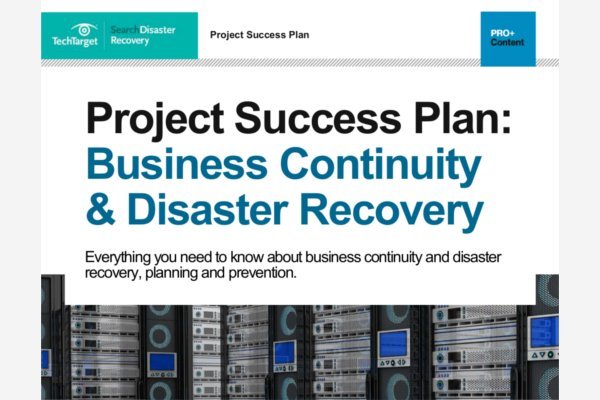 Access this all-encompassing 82-page guide to DR/BC strategies
Discover the top considerations you need to know when developing a business continuity and disaster recovery plan, learn about the top DR products on the market today, get tips on how to budget and prepare staff for various DR/BC exercises and much more.
By submitting your personal information, you agree that TechTarget and its partners may contact you regarding relevant content, products and special offers.
You also agree that your personal information may be transferred and processed in the United States, and that you have read and agree to the Terms of Use and the Privacy Policy.

Mass notification systems have a database of names, phone numbers, email addresses and delivery methods. They must also have a strong communications infrastructure that includes enough bandwidth to deliver thousands of messages. Delivery can be audible, visual or a combination of the two approaches. Human action can activate a mass notification system, as can sensing devices such as smoke or gas detectors and specialized task-specific systems for such things as security.
While a mass notification system will only send outbound messages to a database list, emergency notification systems can both transmit and receive communications. Planning for deciding whether to use a mass notification system should include:
Verification that one is needed through an analysis of requirements.
Confirmation the organization has the proper systems and infrastructure to handle such a system.
Sufficient time to develop the database, user training, systems management and maintenance.
Frequent testing of its capabilities.
The National Fire Protection Association's National Fire Alarm and Signaling Code (NFPA 72) provides general guidelines on planning, designing and implementing a mass notification system that is activated when a fire alarm sounds. Among the code's mass notification system recommendations are that a risk analysis should consider the following types of potential emergencies:
Geological events
Meteorological events
Biological events
Accidental human-caused events
Intentional human-caused events
Technological events
A push to update NFPA 72 to address mass notification and emergency communications systems beyond fires was driven by a number of fatal incidents, such as the Khobar Towers bombing in 1996 and the Virginia Tech massacre in 2007. The Department of Defense, through the U.S. Air Force, first petitioned the NFPA to develop a standard on mass notification in 2003. NFPA 72 was most recently updated in 2013. Mass notification vendors include AtHoc Inc., MIR3 Inc. and Omnilert LLC.
Continue Reading About mass notification system
Dig Deeper on Disaster Recovery Facilities-Operations
PRO+
Content
Find more PRO+ content and other member only offers, here.