array-based replication
Array-based replication applies the functionality of data replication across one or more storage controllers, which eliminates the processing overhead from servers and makes it easier to copy large amounts of data.
Looking for something else?
TECHNOLOGIES
Array-based replication is an approach to data backup in which compatible storage arrays use built-in software to automatically copy data from one storage array to another.
The Top DR/BC Terms You Need To Know Right Now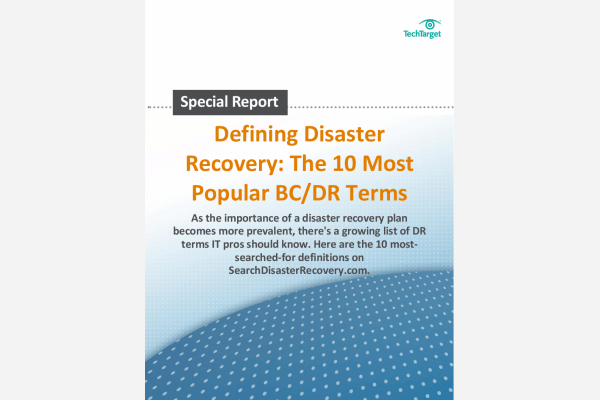 There have never before been more prevalent, persistent threats to our systems and data. Yet, while the tools and techniques need to adapt in turn to these new threats, the basics of DR haven't changed. Explore this list to find out the top DR/BC-related terms and definitions that are crucial for disaster preparedness.
By submitting your personal information, you agree to receive emails regarding relevant products and special offers from TechTarget and its partners. You also agree that your personal information may be transferred and processed in the United States, and that you have read and agree to the Terms of Use and the Privacy Policy.

Array-based replication software runs on one or more storage controllers resident in disk storage systems, synchronously or asynchronously replicating data between similar storage array models at the logical unit number (LUN) or volume block level. The term can refer to the creation of local copies of data within the same array as the source data, as well as the creation of remote copies in an array situated off site.
See also: remote replication, host-based replication
Continue Reading About array-based replication
Dig deeper on Disaster Recovery Facilities-Operations